#Movember featuring Foster The People
Behind the Scene the Making of Corter "For Japan" leather band.
Warby Parker
Great Specs, Great Prices, & Great Business Model
Check your facts before spewing!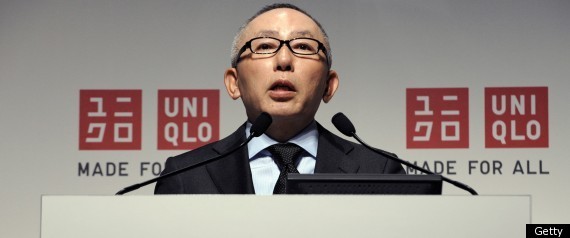 Fast-fashion chain Uniqlo has donated $25.6 million to the Japanese Red Cross to help those impacted by the earthquake and tsunami in northeastern Japan, Time reports.
President of Fast Retailing and Uniqlo founder Tadashi Yanai will donate $12.2 million from his own pocket and another $4.9 million will be taken from the company itself. The brand will also send $8.6 million-worth of clothing — including jeans,
coats, towels and 300,000 pairs of its Heattech thermal underwear
http://www.huffingtonpost.com/2011/03/15/uniqlo-donates-japan_n_835984.html
The Killers - Boots
Watch The Killers new holiday video and Starbucks will kick in 5 cents per view to   the Global Fund to fight AIDS in Africa.